Welcome to Ekam, Be at One With Yourself
Rejuvenate & Reconnect
A sanctuary nestled amidst the mountainous peaks of Himachal Pradesh, engulfed by lush green trees, Ekam means oneness. The villa bestows upon you the chance to be at one with your surroundings and at peace with yourself, reflecting the very reason it came into being.
The sight of waking up to tall pine trees, your taste buds tingling with ingredients sourced from around you, the soft touch of dew on your fingertips and the scent of wet earth when it rains, enhances your deep sense of appreciation for nature. It's an escape from the hustle and bustle of the city and you find yourself embedded in a space where you can be at peace.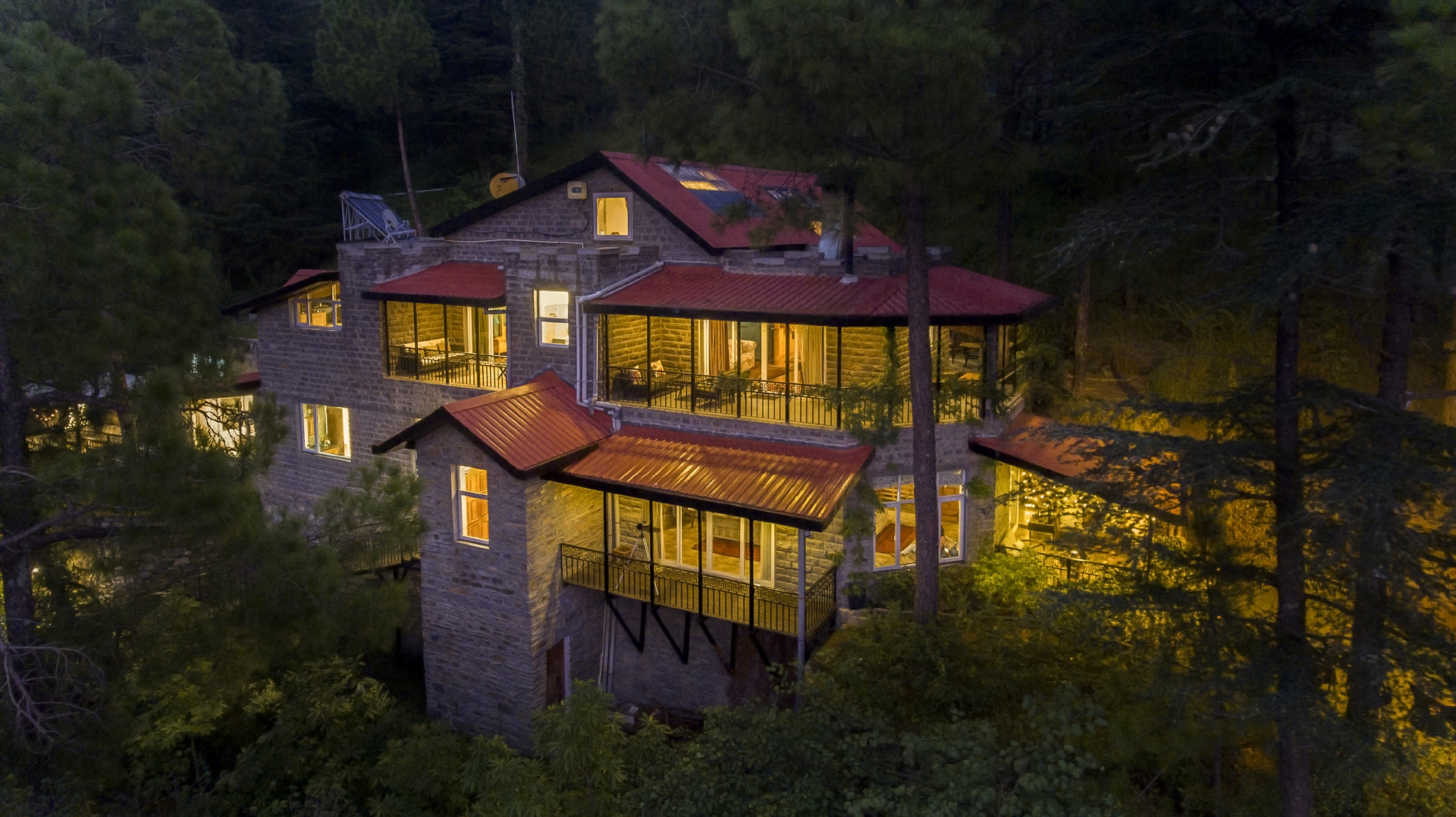 Ekam Villa is surrounded by about 300 fruit, 100 pine and deodar trees and not one was cut down while building the villa. As we are one with nature, you will find that we are very much Farm to Table when it comes to food and follow ancient Indian agricultural methods to grow and harvest our produce. We are Vegetarian and serve Vegetarian food as well.
On the sprawling 1.8 acre property and 7000 sq ft house, you can choose to be anywhere and you will find yourself immersed in nature. It has a Kitchen, 2 Dining rooms, Drawing room with a Fireplace on the Ground floor and a TV Lounge and 4 spacious rooms on the 1st and 2nd floor accommodating upto 14 people, with of course plenty of balcony areas all around on both the levels. The house is eclectic in style and each room is well equipped for you to enjoy the view in its own unique ways.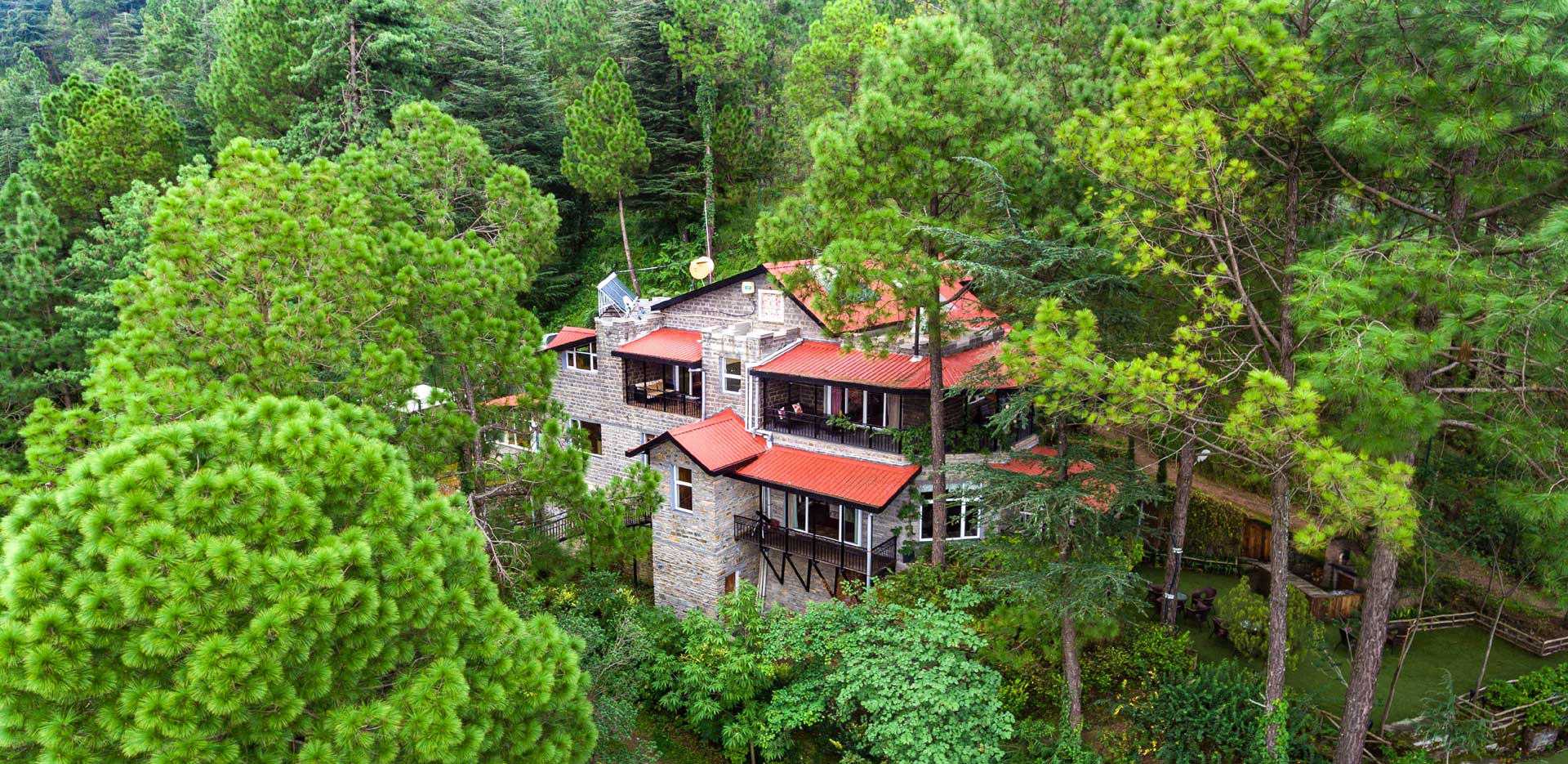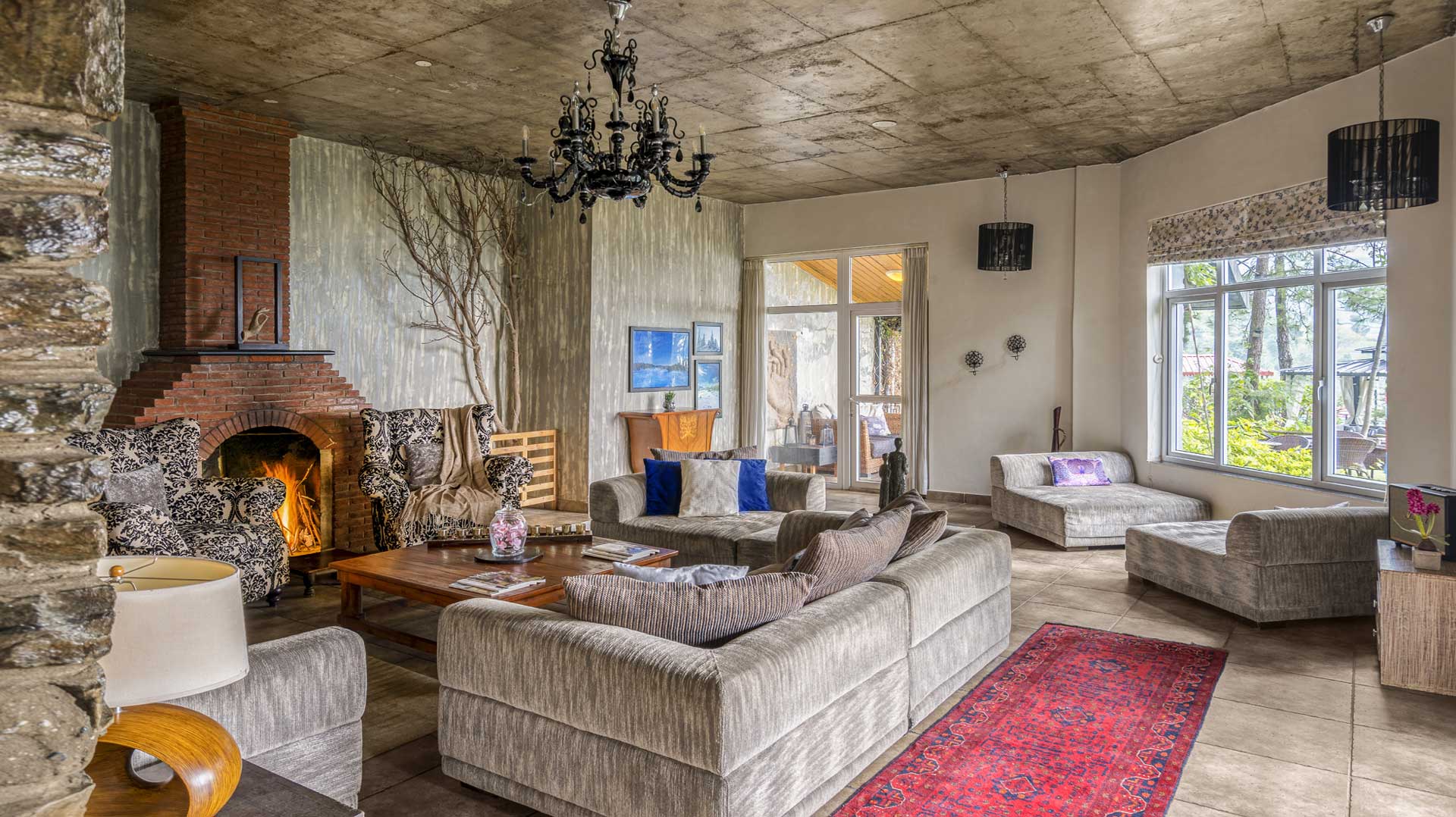 " Ekam (Sanskrit for 'oneness') is my sanctuary, a beautiful place I built to escape the urbane lifestyle that catches up to us so often and so easily. I envisioned a peaceful abode I could curl up in with a good book and bask in the warm sunshine, forgetting all of my usual worries and mortal troubles; a tranquil haven where I could meditate and be at one with nature. The villa offers exactly that, and yet a lot more. For me, solitude has always been the destination and Ekam is where I've found it. I hope and wish the warmth of Ekam makes you feel closer to yourself. "
What clients

say about us.
Testimonials
What clients


say about us.
Make room for adventure.
Book your room right now and start your amazing adventure full of discoveries and experiences with Sochi.